We have a new home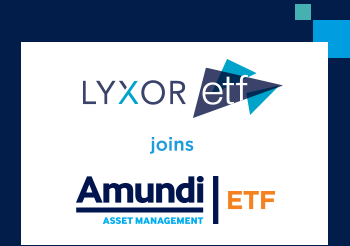 Read more
Weekly Pulse
All the latest news, views and calls from Lyxor's Cross Asset Strategy and ETF Research teams
Stellar year for equities until now... but what's next?
Volatility rose this week across asset classes, as investors weighed up tighter pandemic rules and their impact on economic activity. The debate continues to rage on the timing of central banks' exit strategy as inflationary pressures mount in many sectors of the economy. Equity flows went mainly into Global and US equities. Fixed Income flows were directed towards US Treasuries and inflation-linked exposures, as well as EUR corporate IG.
Our key calls
Week commencing 13/12/21
Tug of war between inflation and slower growth:
Higher-than-expected inflation prints in coming quarters may push the Fed to tighten policy sooner. Inflation expectations strategies would benefit.
Position for the climate transition:
Climate-aligned benchmarks are designed to immediately reduce a portfolio's carbon intensity and absolute emission levels based on a target trajectory.
KGreen mobility ahead:
The ongoing push towards sustainable mobility favours sales of Electric Vehicles and should be positive for both automakers and other industries involved in the EV value chain.
Weekly Pulse
Every week, Lyxor ETF Research provides investors with an update of key market calls, liquidity, fund flows and more…
Download Weekly Pulse
Stress-test your decision
Use our simple tools to find out how your peers are investing, how markets are performing or to determine whether an active or passive strategy is most effective in your chosen area
Hot Topics
What your peers read, the products they looked at and the tools they used most last week
These are the views, opinions and recommendations of Lyxor International Asset Management ("LIAM") Cross Asset and ETF research analysts and/or strategists as at 10.12.2021. To the extent that this research contains trade ideas based on macro views of economic market conditions or relative value, it may differ from the fundamental Cross Asset and ETF Research opinions and recommendations contained in Cross Asset and ETF Research sector or company research reports and from the views and opinions of other departments of LIAM and its affiliates. Lyxor Cross Asset and ETF research analysts and/ or strategists routinely consult with LIAM sales and portfolio management personnel regarding market information including, but not limited to, pricing, spread levels and trading activity of ETFs tracking equity, fixed income and commodity indices. Trading desks may trade, or have traded, as principal on the basis of the research analyst(s) views and reports. Lyxor has mandatory research policies and procedures that are reasonably designed to ensure that purported facts in research reports are based on reliable information and (ii) to prevent improper selective or tiered dissemination of research reports. In addition, research analysts receive compensation based, in part, on the quality and accuracy of their analysis, client feedback, competitive factors and LIAM's total revenues including revenues from management fees and investment advisory fees and distribution fees. Click here for more.