We have a new home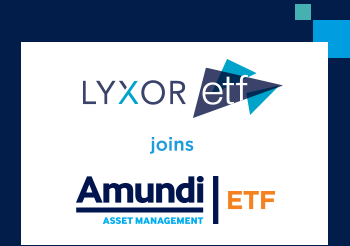 Read more
Broad Emerging Market equity ETFs
As you'd expect of ETF trailblazers, our track record for tight spreads and high trading volume in broad emerging market equities is second to none – and has been for more than a decade. You can choose our established and liquid route to the MSCI Emerging Markets index, or our unique ETF tracking a version of the index weighted by economic size using GDP data. Either way will take you beyond the beaten path and might be an effective (albeit riskier) way of generating returns.
We stop at nothing to ensure each fund tracks precisely and trades efficiently. If performance is your priority, look no further.
Chan Samadder, Head of Equity ETFs
Why Lyxor for broad EM equity
Far reaching
Two ways of accessing broad EM equity markets
Quality
Our MSCI Emerging Markets ETF has a strong track record for tight spreads and high trading volume
Innovative
Unique GDP weighted version of the MSCI Emerging Markets ETF
Accomplished
€1.8bn in assets under management
Dependable
Over 10 years managing broad EM equity ETFs
*Source: Lyxor International Asset Management. Data as at 31/01/2018. Statements refer to European ETF market.
The figures relating to past performances refer to past periods and are not a reliable indicator for future results. This also applies to historical market data.