We have a new home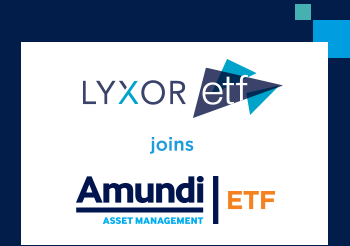 Read more
Regional Emerging Market equity ETFs
Explore further
The emerging markets are enormously varied, as are the opportunities they present and the risks they pose. Our range allows you to choose between six different paths, depending on your view of the prospects for Latin America, Asia, Eastern Europe and Africa. With over 12 years' experience, three unique indices, and some of the largest regional emerging market equity ETFs on the market, few other providers can help you reach so far, so confidently.
We stop at nothing to ensure each fund tracks precisely and trades efficiently. If performance is your priority, look no further.
Chan Samadder, Head of Equity ETFs
Why Lyxor for regional EM
Far reaching
6 ways to access EM regions
Innovative
Some of the oldest regional EM equity ETFs on the market
Accomplished
The largest Pan African and Eastern European ETFs on the market*
Low cost
The cheapest EM Asia ETF on the market*
Dependable
Over 12 years managing regional EM equity ETFs*
*Source: Lyxor International Asset Management. Data as at 31/01/2018. Statements refer to European ETF market.
The figures relating to past performances refer to past periods and are not a reliable indicator for future results. This also applies to historical market data.