We have a new home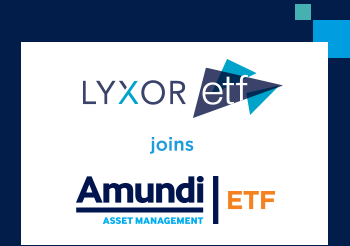 Read more
Global equity sector ETFs
Dig deeper
As every experienced traveller knows, there's always a "best" time to be somewhere. The same is true of global equity sectors. These markets rarely move in tandem, so picking the right one at the right time is likely to lead to better results. As a veteran of seven years in these markets, we offer ten different routes to global equity sectors* – nine of which are the most efficient ways to access these markets your money can buy.**
We stop at nothing to ensure each fund tracks precisely and trades efficiently. If performance is your priority, look no further.
Chan Samadder, Head of Equity ETFs
Why Lyxor for global equity sectors
Far reaching
10 ways to access world equity sectors
Performance
Most efficient ETFs on the market for 9 out of 10 MSCI World sector indices**
Innovative
Amongst the oldest and largest global sector ETFs in the industry*
Accomplished
Over €960m in assets with TERs at 0.30%*
Dependable
Over 7 years' experience managing world sector ETFs
*Source: Lyxor International Asset Management. Data over one year as at 31/01/2018. **Efficiency data is based on the efficiency indicator created by Lyxor 's research department in 2013. It examines 3 components of performance: tracking error, liquidity and spread purchase/sale. Each peer group includes the relevant Lyxor ETF share-class and the 4 largest ETF share-classes issued by other providers, representing market-share of at least 5% on the relative index. ETF sizes are considered as an average of AUM levels observed over the relevant time period. Detailed methodology may be found in the paper 'Measuring Performance of Exchange Traded Funds' by Marlène Hassine and Thierry Roncalli. Statements refer to European ETF market. Past performance is no guide to future returns.
The figures relating to past performances refer to past periods and are not a reliable indicator for future results. This also applies to historical market data.