We have a new home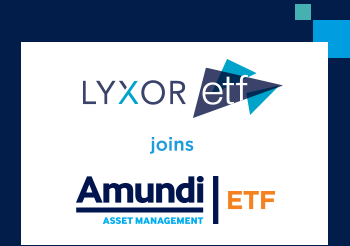 Read more
Banking on US financials
If you're looking to add more cyclicality to your US equity allocation, our S&P 500 banks ETF might be right for you. Our fund tracks a more diversified group of financials than most other indices, including regional banks, investment banks, brokerage firms, consumer finance companies and, finally, asset managers - giving you greater exposure to themes like tax reform, deregulation and rising interest rates. The underlying index excludes insurers, who are exposed to different risks and drivers of return compared to banks. And our 16-year track record in US equity management means you can be confident this new ETF adheres to the very highest standards.
We stop at nothing to ensure each fund tracks precisely and trades efficiently. If performance is your priority, look no further.
Chan Samadder, Head of Equity ETFs
Why Lyxor for US banks
Low cost
Access US banks and financials for just 0.20%*
Far reaching
Greater access to the economic growth engine than most other indices
Innovative
The only ETF tracking S&P's Banks and Diversified Financials index**
Diversified
Index stock weights capped to avoid excessive concentration
Dependable
16 years' experience managing US equity ETFs*
* Source: Lyxor International Asset Management, as at 15/06/2018.
**Source: Lyxor International Asset Management, as at 15/06/2018. Statement on unique exposure refers to European ETF market. Full index name: S&P 500 Capped 35/20 Banks and Diversified Financials Select Index (NTR).