We have a new home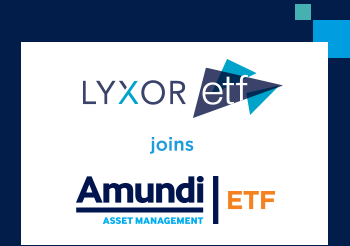 Read more
More responsible investing
More responsible investing
We know how important it is to you to know exactly what's in your portfolio, and how it is affecting the environment. That's why we are now disclosing the estimated carbon footprint of all our equity ETFs .
Examining emissions
We aim to capture a company's Scope 1 and Scope 2 emissions - including direct greenhouse gas emissions from sources owned or controlled by it as well as the indirect emissions caused by the consumption of purchased electricity, heat, cooling or steam
Data disclosure
We use each company's estimated carbon footprint to generate the overall figure for the index. For single companies, carbon efficiency is the sum of Scope 1 and Scope 2 emissions divided by total company market capitalization, in tons of CO2 per $ million invested. For the index, we take the weighted average of each individual component's results.
Index carbon footprint
We will disclose carbon efficiency measures calculated by Lyxor AM from MSCI issuer data for each available index. These measures are calculated daily based on last closing prices. Carbon data are updated monthly.
Data source: Bloomberg (company reported and CDP data), Lyxor A.M.