We have a new home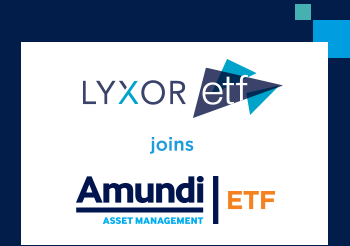 Read more
Lyxor's fixed income ETFs
Discover a safer path
Tread more solid ground
Sticking to the same old paths can prove treacherous when conditions are changing rapidly. When visibility is low, investment success may depend on your ability to think differently, move quickly and know where to tread, and when. Our 50+ fixed income ETFs are liquid, innovative and easy-to-use tools designed to deliver simple market beta or guard against rising rates and inflation when the terrain gets that little bit tougher.
Why Lyxor for fixed income
Far reaching
50+ ETFs covering staples like government bonds, credit and emerging market debt as well as a host of more innovative strategies*
Low cost
Amongst some of the cheapest core government and corporate bonds on the market, from just 0.07% and 0.09% respectively*
Innovative
The most exhaustive range of portfolio protection strategies you'll find anywhere in Europe*
Unique
Over 40 of our indices are entirely unique to Lyxor
Dependable
Our track record of running fixed income ETFs dates back to 2003*
*Source: Lyxor International Asset Management. Data as at 28/09/2018. Statements refer to European ETF market.

Careful guides
We invest for income without emotion. You can count on us to take a pragmatic approach, selecting whatever we believe is the best strategy for a given market.
François Millet, Head of ETF and Index Product Development
Spotlight funds
Past performance is not a reliable indicator of future returns. Source Lyxor International Asset Management. Data refers to year to date performance as at .