We have a new home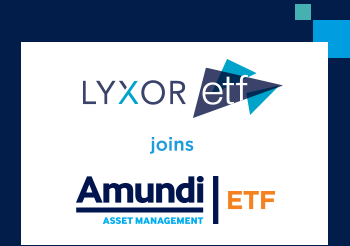 Read more
Lyxor's quality income ETFs
Hunt for dividends
The hunt could be over
Years of unnaturally low yields have forced many income seekers away from their traditional safe havens and into higher risk assets like equities. Following this new path could be rewarding, but it demands greater precision, more confidence and a real eye for detail. Our quality income generators target only the most robust and stable businesses in the developed world, so we could be the careful, experienced guide you need.
Why Lyxor for income
Far reaching
A range of capitalising and distributing ETFs across global and European markets
Accomplished
We manage over €1.4bn in assets in Quality Income ETFs*
Unique
The only ETFs in the market tracking SG Quality Income indices*
Quality
Target quality stocks for sustainable and dependable income
Dependable
Our track record of running quality income ETFs dates back to 2012*
*Source: Lyxor International Asset Management. Data as at 09/07/2019. Statements about Lyxor's credentials refer to the European UCITS ETF market only.

Careful guides
We invest for income without emotion. You can count on us to take a pragmatic approach, selecting whatever we believe is the best strategy for a given market.
François Millet, Head of ETF and Index Product Development
Spotlight funds
Past performance is not a reliable indicator of future returns. Source Lyxor International Asset Management. Data refers to year to date performance as at .