We have a new home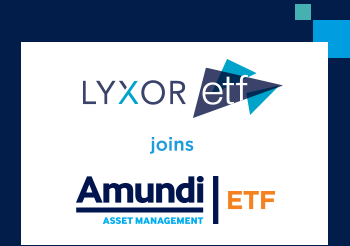 Read more
Navigate rising inflation
Inflation-linked ETFs
Navigate rising inflation
Inflation has been dormant for years, but that could be set to change. When and where it might rise is hard to predict, but it's better to be prepared.
Recent flows into inflation-linked ETFs point both to a new inflation regime and a growing realisation that active managers aren't delivering what their investors need. Only 11% outperformed the FTSE MTS Eurozone Inflation-Linked Bond Index in 2015. Not one has done so over 10 years.1
From low cost, traditional products to more innovative solutions that track inflation expectations, Lyxor ETF offers the tools you need to safeguard your money should prices rise.
Interest in inflation-linked bonds is growing rapidly.
Marlène Hassine Head of ETF Research
From traditional linkers to breakeven strategies
​
Inflation-linked bond ETFs


Exposure to a basket of inflation-linked bondsAvailable exposures include Euro bonds, US Treasuries and UK Gilts
Charges from just 0.07%

Inflation expectations ETFs


Exposure to changing inflation expectationsLong/short strategy aims to eliminate interest rate riskFirst ETFs in Europe to track US and European inflation expectations


Learn more about inflation-linked ETFs

Why choose Lyxor for fixed income ETFs

Lyxor is the one of the largest and among the most liquid providers of physical fixed income ETFs in Europe2
No other European provider has been running ETFs as long as we have

Our track record in delivering secure, liquid and precise tracking is second to none

We have more than 50 ways to explore fixed income markets

1Source: Morningstar data from 31/12/05 to 31/08/16. European domiciled active funds using FTSE MTS Eurozone Inflation-Linked Bond IG benchmark. The figures relating to past performances refer to past periods and are not a reliable indicator for future results. This also applies to historical market data.
2Source: Lyxor International Asset Management. $12.4bn in total fixed income ETF assets under management as at 30/09/2016. Source for liquidity data: Bloomberg, over period 01/08/2015 to 01/08/2016.